Get RAMP server / seller trained online!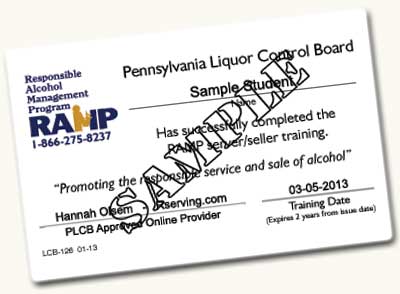 Legislation enacted June 18, 2001 established the Responsible Alcohol Management Program, which is a voluntary certification that provides incentives for licensees who participate and complete five components. One of these components is server / seller training. In order to fulfill this requirements, at least 50% of the licensee's alcohol service staff must complete an approved server / seller training. Included in that group is anyone who serve alcohol and/or checks IDs, as wells as owners and managers. This percentage must be maintained at all times.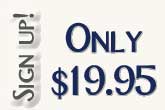 Purchase Rserving's Online RAMP Server / Seller Training for only $19.95!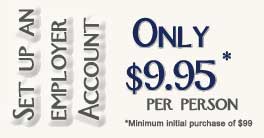 Or if you sign up for an employer account,
you can purchase this training for all your staff at the discounted price of
only $9.95 per person*!
*Minimum initial purchase of $99 required.