Credentials
Professional Server Certification Corp (PSCC)
PSCC is an industry leader in responsible serving®, seller/server certifications and interactive training for food service professionals, bartenders, waiters, waitresses, and alcohol servers. The PSCC support staff consists of food service industry experts as well as technical support personnel that are here to assist you 12 hours a day!


Better Business Bureau Member
Professional Server Certification Corp. is an accredited member of the Better Business Bureau's Online Reliability Program and is authorized to display the BBBOnline logo. For verification call (515) 243-8137 or
Click Here
to verify an online reliability report.
Approvals for Responsible Serving of Food & Alcohol
Click your state for specific information on your state's requirements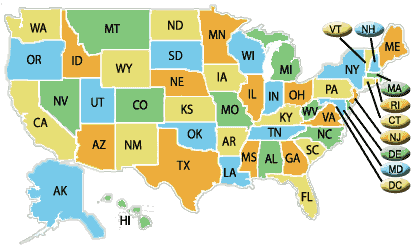 Responsible Alcohol Management Program (RAMP), Server / Seller Training Approvals
Pennsylvania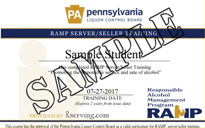 This website and online RAMP Server / Seller training program were not created by the Pennsylvania Liquor Control Board (PLCB), however, this course has the approval of the PLCB as a valid curriculum for the RAMP, server/seller training and is provided by Rserving
®
.
This approved online RAMP server / seller training for Pennsylvania will provide you with the tools you need to help you serve alcohol responsibly. Take this training online today!
This online RAMP Server/Seller Training is one of five components that must be completed in order for an establishment to eventually become RAMP certified.
Employers receive discount pricing.
After you complete this online course, you will be able to print a copy of your RAMP Server / Seller training certificate right away.
Receive your official RAMP Server / Seller training card in the mail for NO EXTRA CHARGE!